I introduced the Doximity Career Navigator to WCM readers a few weeks ago. One of the 3 offerings contained within the Career Navigator is the Doximity Residency Navigator. Below I will show you why this is an invaluable tool for any medical student interested in a U.S. residency program. If you are a medical student and don't use Doximity, this alone should convince you to start using the social network for physicians.
Screenshot Walkthrough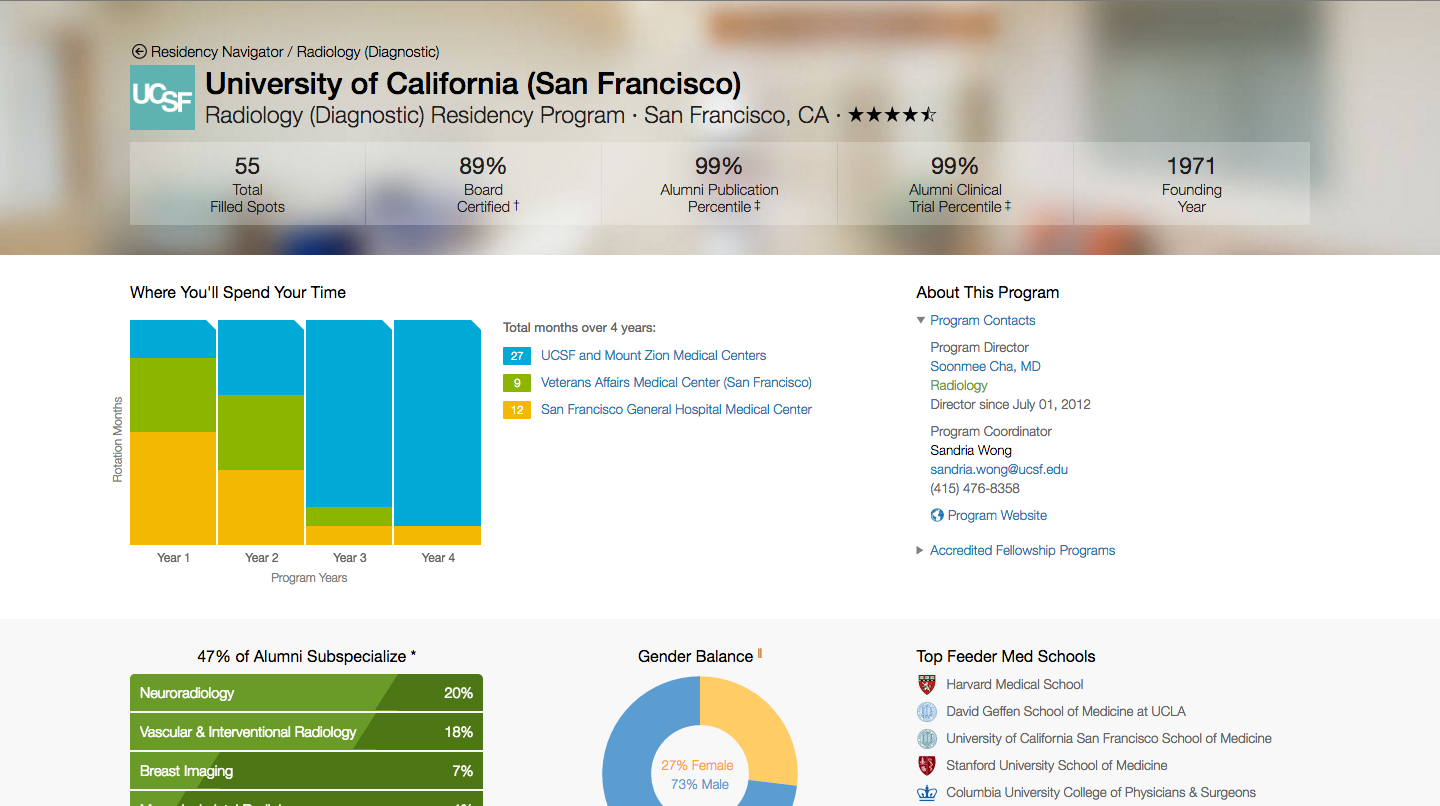 Bottom line
The Doximity Residency Navigator is a must-have for medical students interested in a U.S. residency program - enough said. If you don't use Doximity right now, do yourself a favor and head over to https://residency.doximity.com/ to check it out. Best of all - it's all FREE! Honestly, if I had to go through 4th year of medical school all over again and Doximity decides to charge for Residency Navigator, I would gladly pay for this amazing tool. If you want to learn more about how Doximity puts together the residency information page, check out their methodology HERE.