If you are a follower of the financial blogosphere, you probably heard there's this tiny meeting going down in Dallas this week called FinCon 2017 - think of it as the Comic-Con for the money nerds who blog, podcast or vlog about finance. And by "tiny" I meant over 1,700 attendees! I will be attending for the first time and I'm very much looking forward to meeting some of my favorite financial bloggers. Stay tuned for updates...
Update: 10/29/2017
When I first arrived in Dallas for FinCon17, my goal was to write periodic updates throughout the conference. Well you all figured out how well that plan went by now. Read on for the FPMD review of #FinCon17. The one-liner verdict - What a rush?!
What is FinCon?
FinCon can be thought of as the Comic-Con for the new financial media – bloggers, podcasters and youtubers. I say new because the legacy players like Bloomberg, Kiplingers, Forbes etc weren't represented. The annual meeting was founded in 2011 by Mr. Philip Taylor of PTMoney. Since then each annual meeting has been hosted in a different city with increasing number of attendance. FinCon17 was hosted from October 25-28, 2017 in Sheraton Dallas and recorded over 1,700 registered attendees.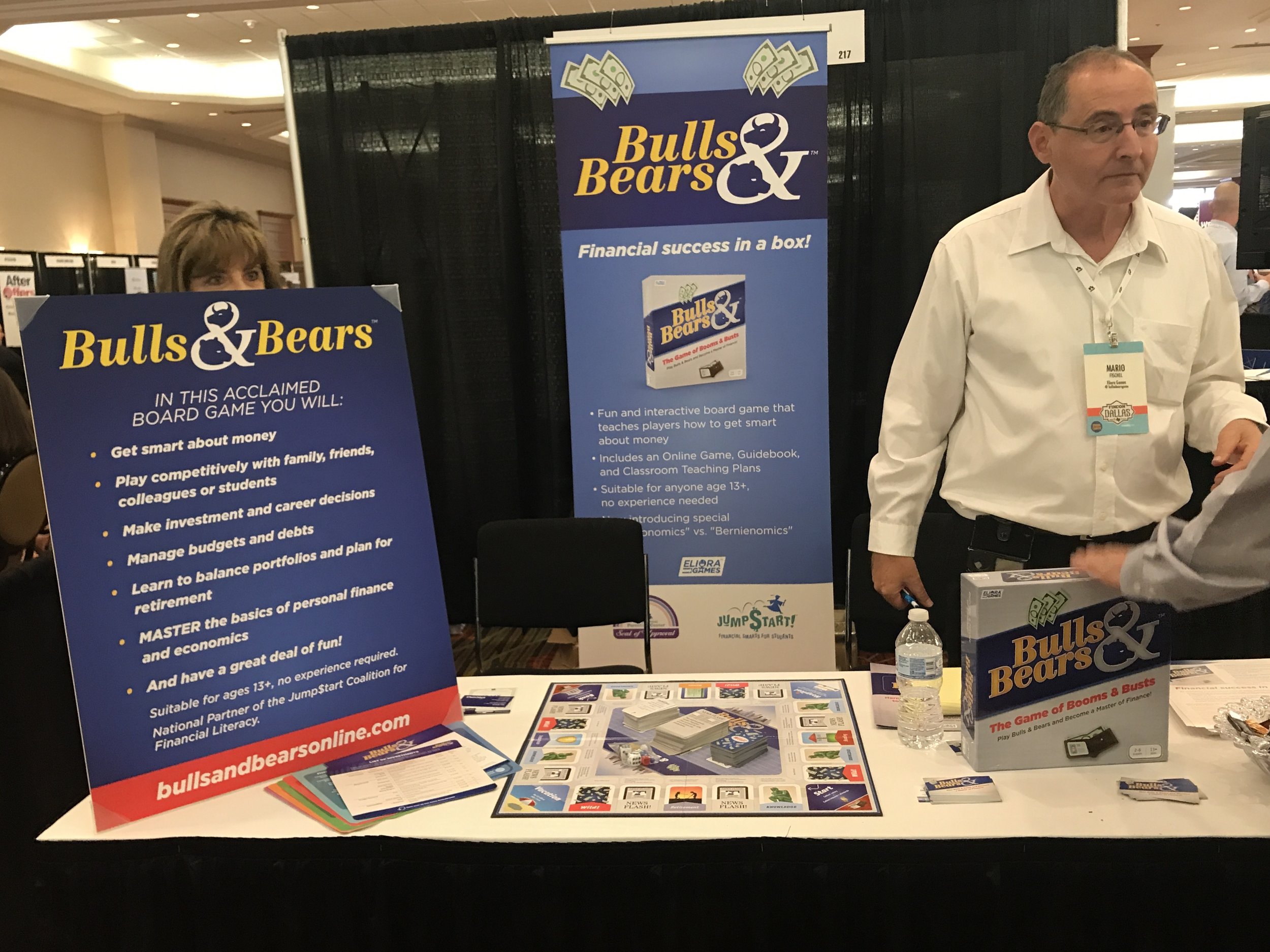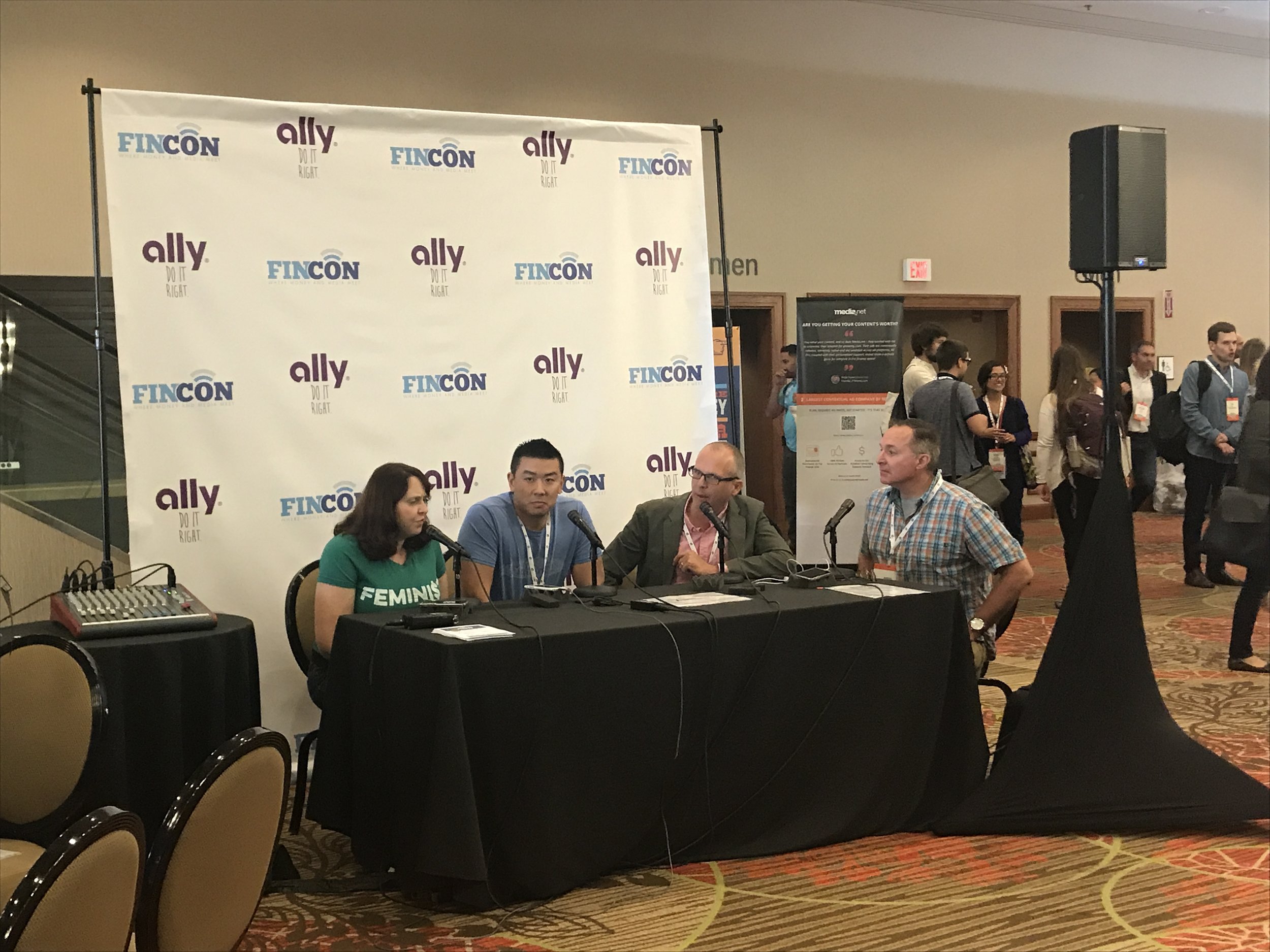 The FPMD Experience
Having just come off a string of overnight calls, I flew into Dallas late Wednesday evening and spent the night with some local friends. Thursday was the first full day of the conference for me. This being my first FinCon, I didn't really know what to expect. But it soon became apparent that FinCon was more about marketing and networking than the actual nitty-gritty of personal finances. In that respect, it represents a big departure from the typical medical conference I go to where the science of medicine is front and center in most presentations.
A large number of industry sponsors were present on the exhibit hall floor from household names like Vanguard, Fidelity and Ally Bank all the way to tiny fintech startups whose names I've never heard of. With exhibitors come swag and oh boy do I have a lot of swag! My favorites are:
Echo Dot from Experian (won in a raffle)
Cartoon portrait from Student Loan Hero
3D-printed coin banks from Ally Bank
Large canvas bag from Vanguard
Ally Bank Cookies – Oreos dipped and baked in frosting
Of course, learning about how to optimize my Google SEO and getting free USB hubs are great. But the best part of FinCon for me was the opportunity to interact with so many like-minded money bloggers, podcasters, and YouTubers. You would not believe the number of "celebrities" I've met! I put quotes around celebrities because if not for the name tags, I would have had no clue I was meeting the famous Mr. 1500, Student Loan Planner, Financial Panther just to name a few. I did recognize the White Coat Investor but I had no idea how tall Dr. Dahle was! Hint: you can describe him with a word that starts with a "G" and ends with "iant".
My favorite part of the meeting came after the official sessions ended on Thursday night. Dr. David Draghinas (Doctors Unbound) had organized a happy hour/dinner get-together for all of the MD bloggers/podcasters attending FinCon. I won't divulge too many details as many of these internet-famous docs blog anonymously. But you can imagine why this was the highlight of my first FinCon experience. Those in attendance included the White Coat Investor, Happy Philosopher, WealthyDoc, Passive Income MD, Dr. Cory Fawcett, Dr. Ryan Gray of Medical School Headquarters, and more… Let's just say I haven't been this star-struck since Albert Pujols came through the drive-thru when I was a 16 year-old working at Taco Bell in St. Louis, MO. Mr. Pujols wasn't all that pleased when I informed him "sorry we don't have pink lemonade."
Verdict:
FinCon was a rush - a mash-up of inspirational sessions, amazing parties and awesome giveaways. This review cannot do it justice. If you are at all interested in the new financial media, be sure to attend in person. FinCon18 will be in Orlando, FL. Hope to see you all there! In closing, I'm going to leave you with this amazing video of DEE-1 crowdsurfing a sea of money nerds…
Since 1993, Set For Life Insurance has been a national leader in helping thousands of physicians with their disability insurance needs. They have the largest portfolio of available exclusive discounts in the country. Set for Life also has the largest availability of unisex rates nationwide helping women save significantly. As independent brokers, they shop around and help compare plans to find the most suitable policy at the best available price. Jamie Fleischner, President of Set for Life, is known for her responsive, knowledgeable, and down to earth manner when working with her clients.